Watch your inbox for our July newsletter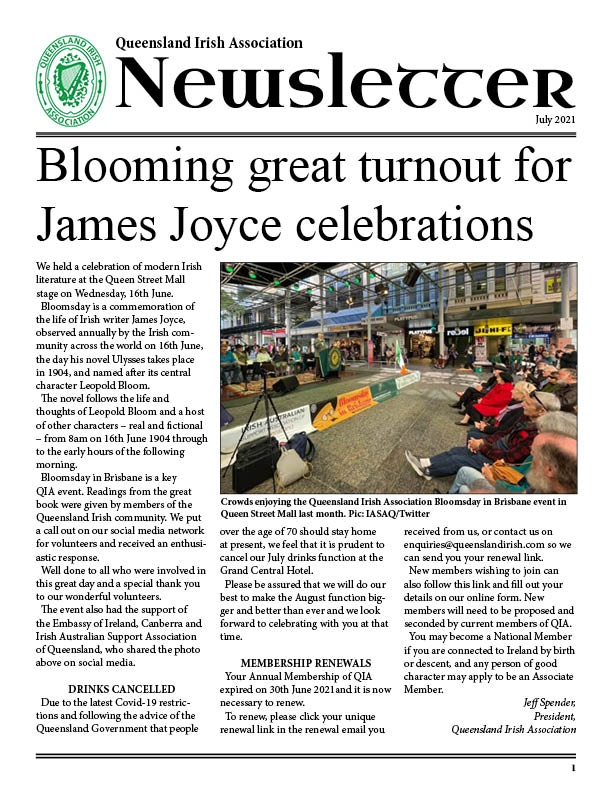 QIA Members should keep an eye on your email inboxes for our July 2021 Newsletter, which is on its way!
It contains a report on our Bloomsday in Brisbane celebrations, which were a big success and we are very grateful to our volunteers for their help with this.
There's also an update on our regular drinks get-together, as well as a reminder of how to renew your annual membership and details on how new Members can sign up.