Welcome to the October QIA Newsletter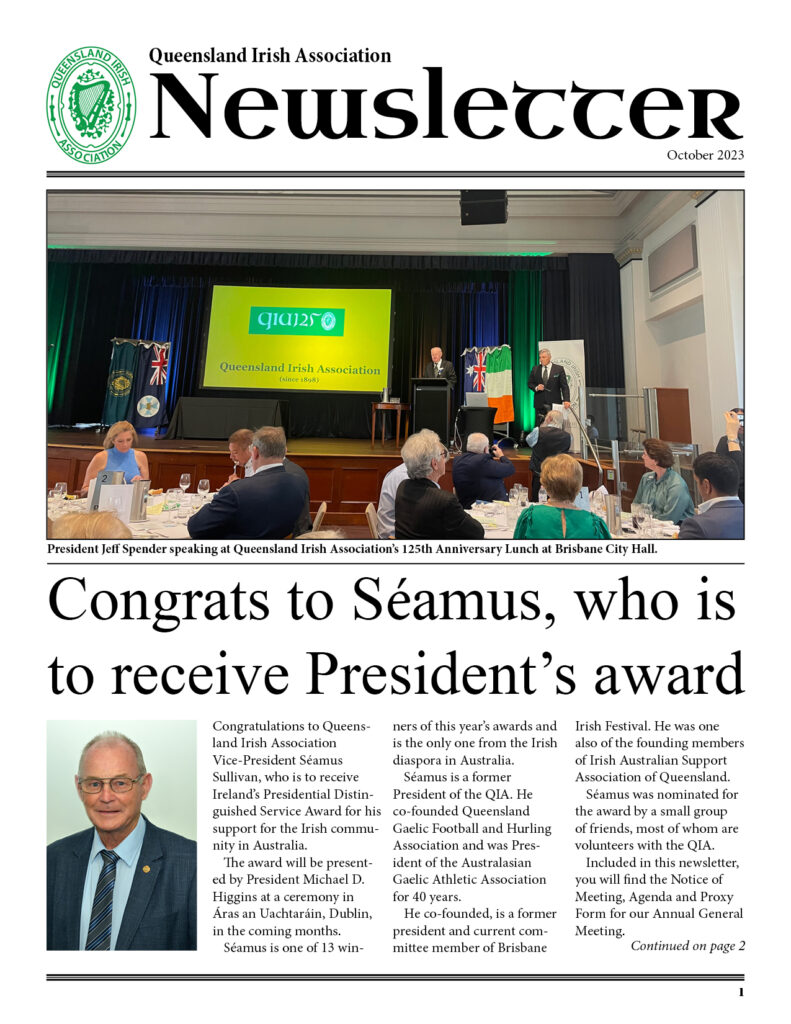 Welcome to the October edition of the QIA Newsletter, which has already been emailed to our Members.
It has the most wonderful news about our Vice President Seamus Sullivan, who is going to receive an award from the President of Ireland for his lifetime's work helping the Irish community.
There is a selection of photographs from our hugely-successful 125th Anniversary Lunch at Brisbane City Hall.
We also have news and photographs from the Irish Film Festival Australia, which was sponsored by Queensland Irish Association.
You'll also find the forms you need for our AGM on Saturday, 18th November at 11am at Wests Bulldogs Rugby Club in Toowong.
You can read the newsletter here: https://www.queenslandirish.com/site-content/civicrm/persist/contribute/files/QIA%20Newsletter%20Oct%2023%202p1.pdf