Our October newsletter is now available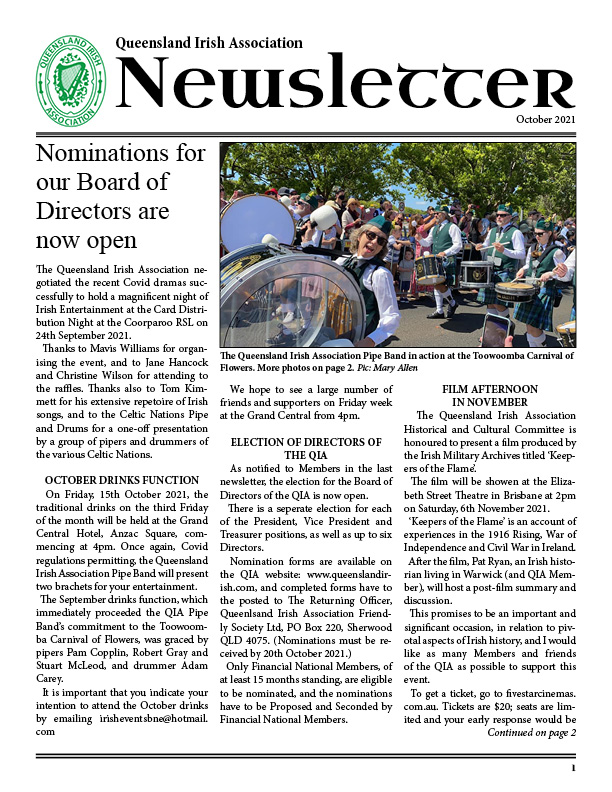 Please enjoy our October newsletter. It's packed with news on recent and upcoming events, including a film night and our next monthly drinks get-together.
Details of how to nominate for our Board of Directors are also included, as well as the necessary forms.
There's also a selection of pictures from the Toowoomba Carnival of Flowers where the Irish put on a fantastic show.
You can read the newsletter here.