Our bumper June newsletter is now online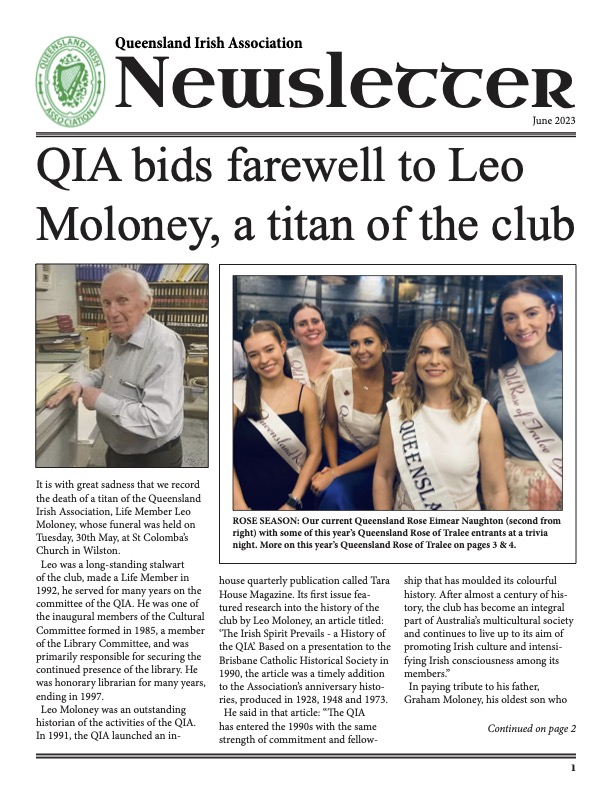 Our bumper June newsletter is now available for all to read by clicking here
It was once again compiled by our public relations officer Mary Allen, and we thank her for all 13 pages of it.
The newsletter was sent out to our members on the first of the month.
In it, you'll find an interview with actor Paul Mescal of Normal People, stories on Queensland Rose of Tralee, Bloomsday 2023, FIFA Women's World Cup and a special feature on our own community legend and QIA Vice President Seamus Sullivan.
We've already had wonderful feedback from our members about this edition of the newsletter and we thank you for getting in touch. Our July edition is already well underway.