Four dates to add to your diary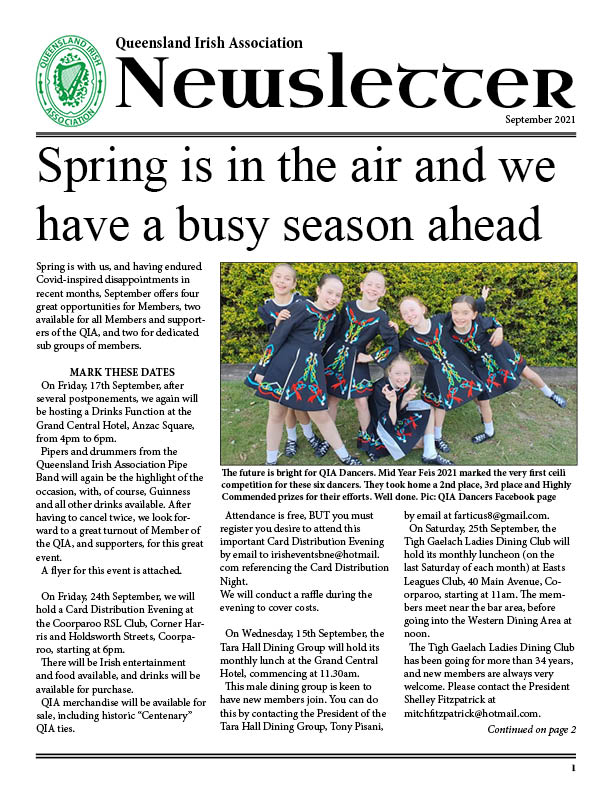 Our September Newsletter has four dates to add to your diary as part of a busy month ahead.
These include our regular Drinks Function at the Grand Central Hotel, a special Card Distribution Evening at Coorparoo RSL which will include Irish entertainment, and the monthly lunches of Tara Hall Dining Group and Tigh Gaelach Ladies Dining Club.
We also have a beautiful selection of pictures of our QIA Dancers from competitions they've taken part in over the past few months.
Members will find the Newsletter in their email inboxes and it's also available to read here.