QIA is gearing up for Irish Season!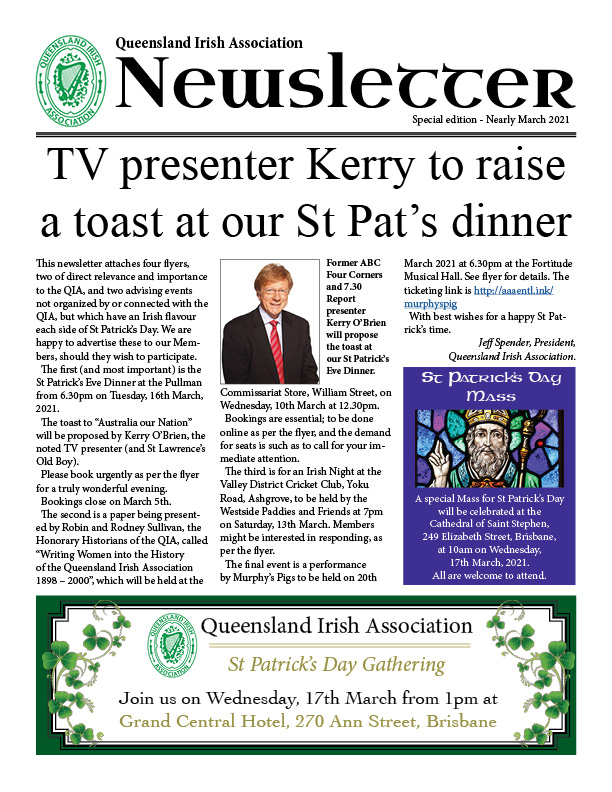 As anyone with Irish blood knows, there are five seasons in the year – spring, summer, autumn, winter and 'Irish Season'. Yep, the whole month of March takes on a different meaning for us, with a slew of events to attend all centred on Saint Patrick's Day, 17th March.
Our Nearly March Newsletter focuses on some of these events, coming up around Brisbane next month. And be sure to keep an eye on our Facebook page, https://www.facebook.com/Qldirishclub,  where we are featuring even more exciting events around Queensland. The newsletter has been emailed to Members and is available to read online by clicking here.
You'll need to get in very fast to book tickets for our highlight of the year, the Saint Patrick's Eve Ball on March 16th. The booking form is included in the newsletter. And you're also welcome to come along to our Saint Patrick's Day Gathering at Grand Central Hotel at 1pm on March 17th, details on the banner at the bottom of page one of our newsletter.
We look forward to seeing you all during a very busy Irish Season!