Nominations for our Board of Directions are now open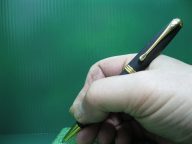 Nominations for membership of the Queensland Irish Association Board of Directors are now open.
Nominations are called for the positions of President, Vice President and Treasurer, as are called for six other Directors. Closing date for nominations is 19th October 2020.   
Under the Bylaws, no member shall be eligible for nominations for two or more offices.
To be eligible to hold office, a person must be a National Member of the QIA for at least 15 months prior to nomination, election or appointment.
Nomination of members to fill the several positions comprising the Board shall be in writing, signed by the nominee and by two Financial National Members, as proposed and seconded, and shall be posted to the Returning Officer at PO Box 193, Sherwood,
Qld 4075, to be received no later than 4pm on 19th October 2020.
A copy of the Nomination Form for one of the three office holders, or otherwise as a Director, is attached to our September newsletter, together with Directions by the Returning Officer for Candidates for Election to the QIA Board of Directors, as well as a form of consent required by the Corporations Law to act as a Director.
If an election is necessary, ballot papers will be posted to all Financial National Members, no later than 14 days before the Annual General Meeting, ie by 10th November 2020, together with directions for the procedure for voting.
The poll shall close at midday on Saturday, 28th November 2020, whereupon the votes will be counted, and the Returning Officer will sign a certificate containing the results of the election.