Join us for our Friday drinks meet-up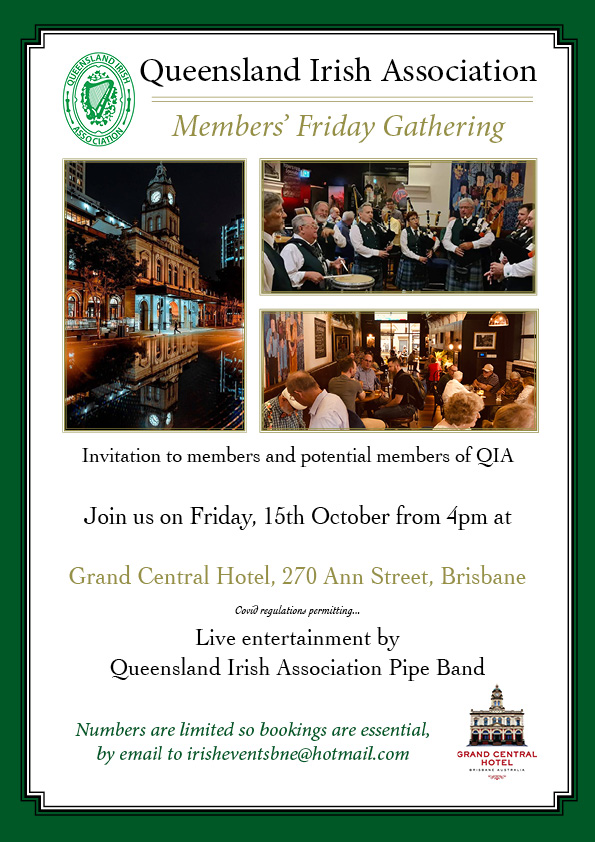 Members and non-members of QIA are invited to our monthly drinks meet-up in October.
The event will take place in the Grand Central Hotel in Brisbane, on Friday, 15th October from 4pm.
Covid regulations permitting, there will be live entertainment by Queensland Irish Association Pipe Band.
Numbers are limited so bookings are essential, by email to irisheventsbne@hotmail.com