Irish historical film afternoon in November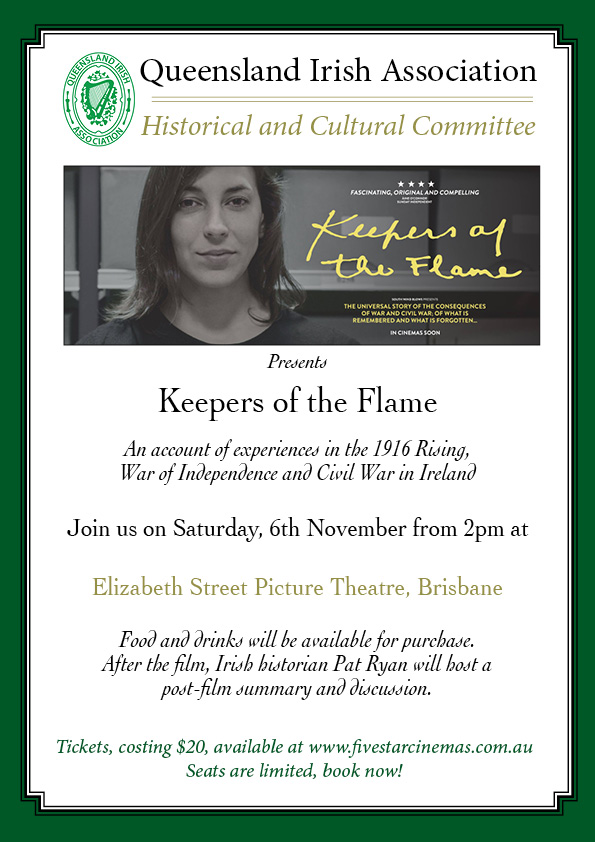 The Queensland Irish Association Historical and Cultural Committee is honoured to present a film produced by the Irish Military Archives titled 'Keepers of the Flame'.
The film will be shown at the Elizabeth Street Theatre in Brisbane at 2pm on Saturday, 6th November 2021.
'Keepers of the Flame' is an account of experiences in the 1916 Rising, War of Independence and Civil War in Ireland.
After the film, Pat Ryan, an Irish historian living in Warwick (and QIA Member), will host a post-film summary and discussion.
This promises to be an important and significant occasion, in relation to pivotal aspects of Irish history, and we would like as many Members and friends of the QIA as possible to support this event.
Food and drinks will be available to purchase at the theatre.
To get a ticket, go to fivestarcinemas.com.au. Tickets are $20; seats are limited and your early response would be advised.